Featured, Ongoing, and Community Events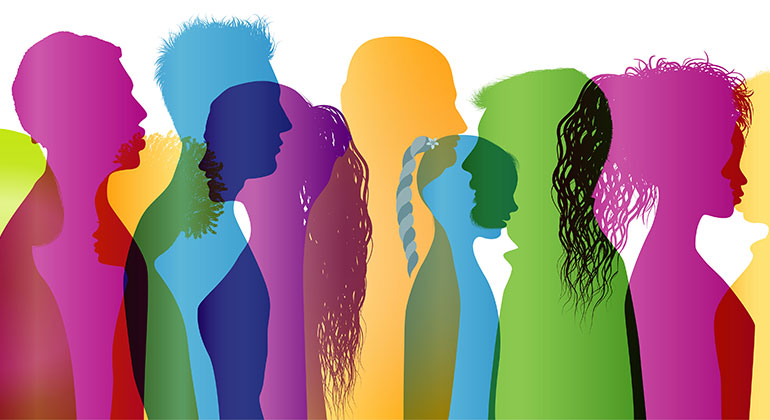 Featured Events
Events will take place in person or via Zoom unless otherwise indicated; all Mount Sinai faculty, staff, and students are welcome! For a complete calendar of events, please contact

diversity@mountsinai.org

.
Sunday, September 17, 2023 
54th Annual African American Day Parade
Join us on Sunday, September 17, the 54th Annual African American Day Parade. This year's parade will honor those who have contributed to African American Culture with the theme "Celebrating African American Culture." 
Mount Sinai colleagues, friends and family are welcomed to march with you. 
Monday, October 23, 2023 | 9 am – 1 pm
Mount Sinai Health System DEI Summit
Members of the entire Mount Sinai community are invited to join us to celebrate our history of "Taking Action for Equity and Justice." Register below.
Click here for more information and flyer on Mount Sinai Daily. 
Join us for a Let's Connect Session
Let's Connect is a series of discussions to inform and educate you on how we are promoting and fostering an equitable and antiracist culture across the Mount Sinai Health System. Each session will allow you to learn about the progress of our Road Map for Action to Address Racism and provide you an opportunity to engage in meaningful discussion, offer feedback, and voice your perspective.
Previous Sessions:
Thursday, July 27, 2023
Let's Connect Session – "An Open Discussion on The SCOTUS Decision on Affirmative Action"
Friday, June 23, 2023 
Let's Connect – "How Do Mount Sinai Health Care Workers Recognize and Honor Juneteenth Inside and Outside of the Workplace?"
Thursday, June 22, 2023 
Let's Connect – "Count Down with Dr. Shanna Swan"

Join
Chats for Change

 

sessions – part of the Icahn School of Medicine at Mount Sinai's Racism and Bias Initiative – to engage in thoughtful dialogue on issues of race and bias in health care.
Next Session

:

Tuesday, August 15, 2023 | Noon – 1 pm



Examining Bio-essentialism
Bioessentialism is a belief system that links biological characteristics to fixed and essential traits in individuals or groups. This ideology perpetuates stereotypes, discrimination, and inequalities by attributing inherent qualities and capabilities to specific races, disregarding the rich diversity of experiences, cultural influences, and social factors that shape individuals. Join us as we explore this concept and foster a deeper understanding of the complex and multifaceted nature of human identities and capabilities.

Upcoming Session:
Tuesday, August 22, 2023 | Noon – 1 pm
In the News
Join us as we deconstruct a current newsworthy topic related to racism and bias. We will use the What? So What? Now What? critical reflection model to explore what happened, what we learned from the event or topic, how we can apply this learning to our day-to-day work and learning, and what follow-up is needed. One week prior to the session, we will share the newsworthy topic on ChangeNow.
Community Events
Not affiliated with the Mount Sinai Health System
Sunday, September 16, 2023 | 11 am – 6 pm
"Get Involved," an African American Day Parade Literacy, Health, and Culture event

| In-Person Event

Location: Harlem State Office Building (125st & Adam Clayton Powell Jr Blvd), Harlem, NY

The inaugural "Get Involved" event, at Adam Clayton Powell State Office Building Plaza in Harlem, will be a day filled with fun, learning, and entertainment, to promote health, wellness, and education. There will be health screening, face-painting, and live entertainment.